When using navigation, make sure your phone is secure. The Baseus UltraControl car mount is a distinguished product with a solid design, with which every trip leads straight to the destination. The automatic clasps, nano suction cup and adjustability all make the mount effortless to use and will certainly not let you down.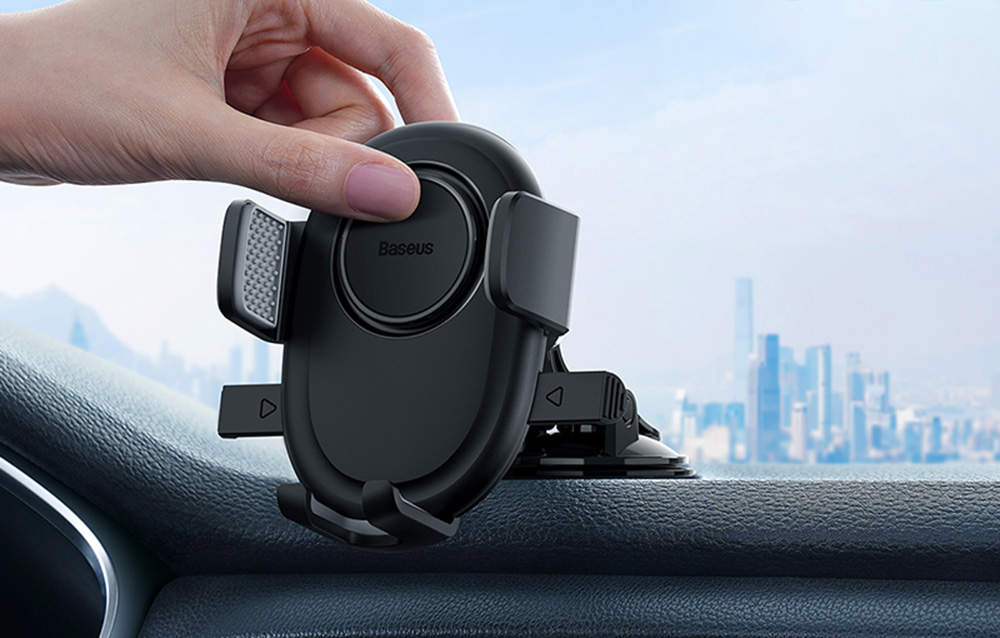 Automatic buckles
Automatic buckles are responsible for a secure, stable grip. Placing your phone in the holder, you don't have to worry about anything – the arms will instantly begin to close, adjusting the strength of the holder to the size of your phone, thus ensuring wide compatibility with phones 5.7-7.2 inches.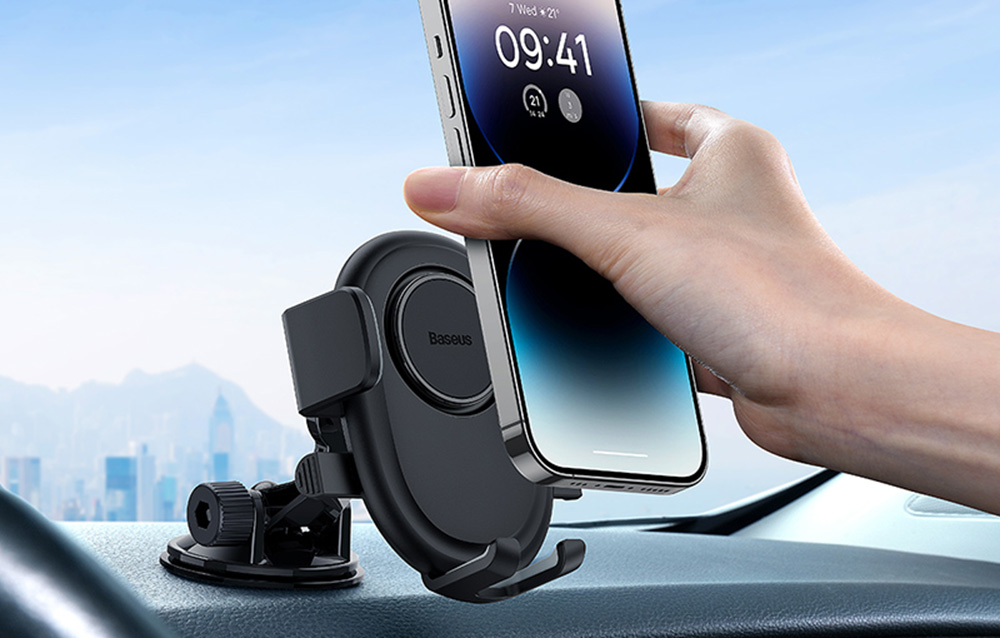 Always in place
A dual-pressure system in the mounting suction cup ensures that once mounted, the mount stays in place regardless of conditions. Attach it to your windshield or cockpit and enjoy unlimited navigation.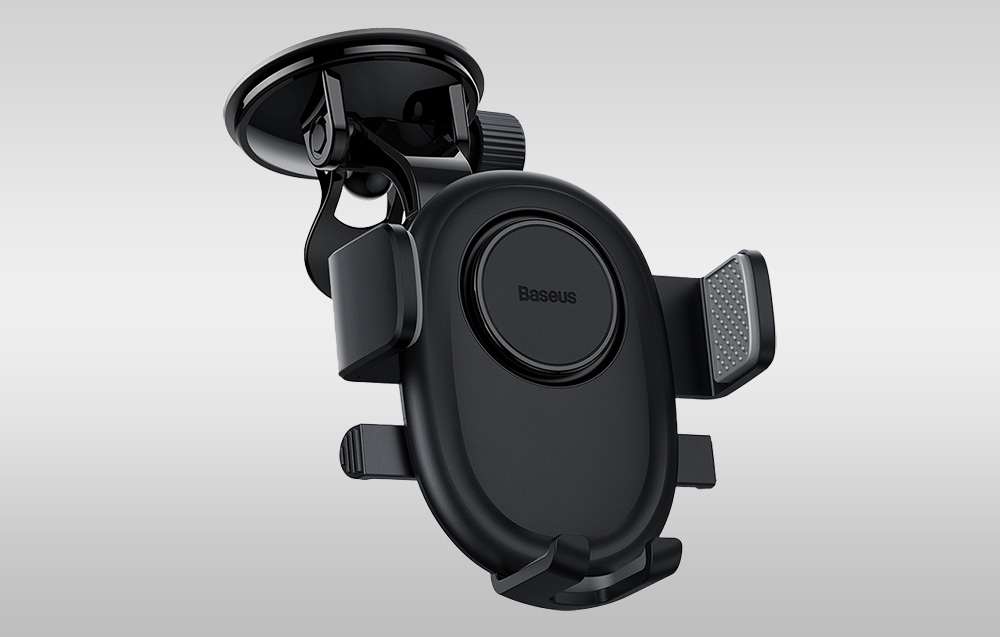 Outstanding manufacturing precision
Thoughtful design and high-quality components make the mount reliable for any trip. Its smooth operation allows one-handed operation, so you won't be distracted while driving. What's more, the handle's silicone finish will protect your phone from scratches.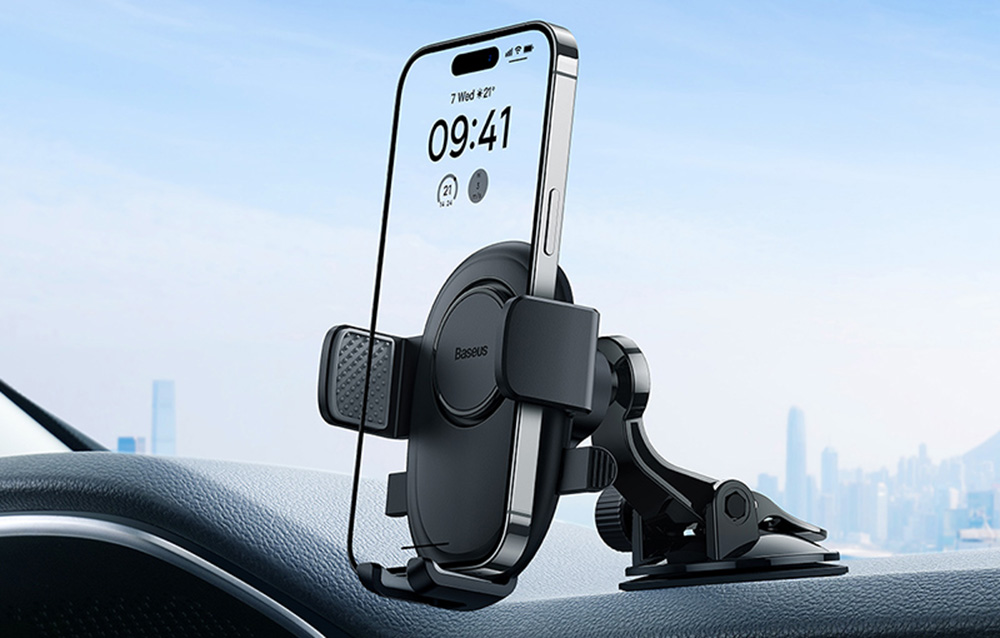 Customize your phone's position
The movable design allows you to position your phone at the right angle. You can adjust the height within 110°, so your device will certainly not obstruct your view while driving. In addition, you can adjust the position of your device within 360° and use it as you are comfortable!